Även fast jag älskar julen så hatar jag julsmaker, förutom maten vill säga. Men det är mysigt att känna doften av glögg. Men något som jag hatar mer är bristen på solljus. Det är så svårt att arbeta under denna tiden på året, även fast att jag älskar vintern.
/

Even though I love Christmas, I hate Christmas taste, except for the food. But it is nice to feel the smell of mulled and spiced wine (google translation). But something I hate more is the lack of sunlight. It's so hard to work during this 6 months even though I love winter.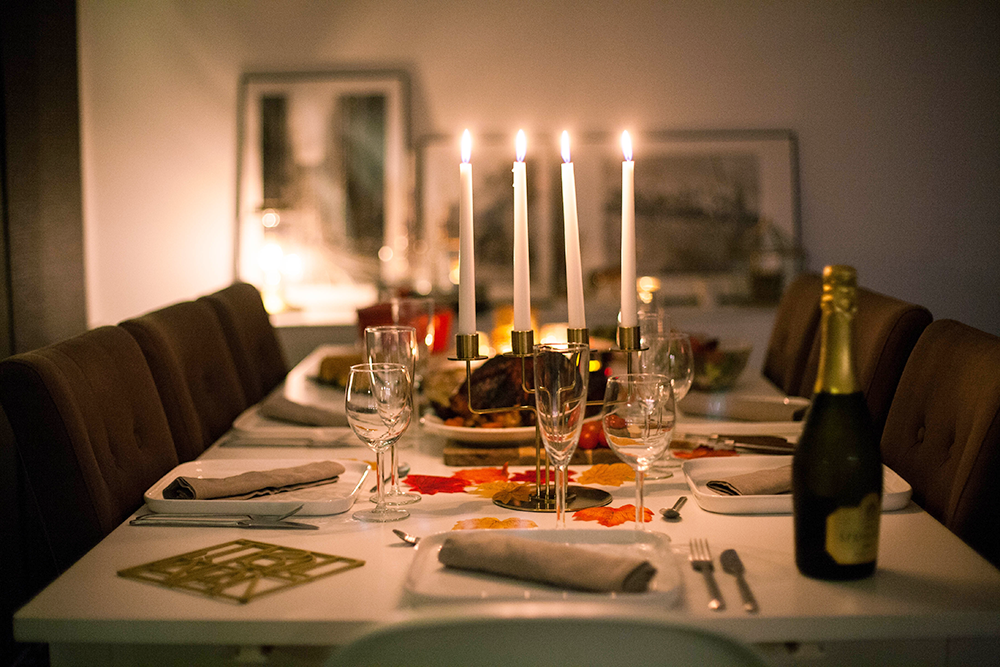 Efter en väldigt intensiv helg så avslutade vi med en middag hos familjen. Det blev Svensk Thankgiving middag och det var så löjligt gott. Föll mig helt i smaken då det påminde mycket om maten som vi äter hemma. Vi gjorde precis vår sista Black Weekend shopping och jag ska förbereda inför Cyber Monday imorgon. Har även alla hundarna på morgonen de kommande dagarna så det blir rätt intensivt. Får hoppas att det slutar snöar för jag hatar att cykla i regn. Hoppas att ni alla hade en bra helg.
/

After a very intense weekend, we ended it with a dinner with the family. It was thanksgiving dinner and it was so ridiculous good. In Sweden we don´t celebrate thanksgiving but I think we should start. I loved all the flavors as it reminded a lot about the food we eat here at home. We just did our last Black Weekend shopping and I will prepare for Cyber Monday tomorrow. Also have all the dogs in the morning the next few days so it will be a bit intensive. I hope the rain will stop because I hate using my bike when it rains. Hope you all had a great weekend.