I över en månads tid hade jag planerat denna resan. Jag hade bestämt outfits, till och med lånat en annan systemkamera för att få så bra bilder som möjligt. Ni förstår inte känslan när vi kom fram efter 2 timmar och 40 minuter och jag tar fram kameran, tar en bild och det står INGEN BILD. Jag trodde ärligt talat att det var ett skämt men nej det fanns inget minneskort i kameran. Jag tar aldrig ur mina minneskort då jag för över bilderna från systemkameran direkt via en sladd så därför kollade jag aldrig om det fanns ett i den som jag lånat. Vi åkte in till Ödeshög men det fanns ingen butik med kameror, vi ringde till en butik i Mjölby men dom hade inte det minneskortet som vi behövde. Jag var naturligtvis ledsen men jag tänkte inte låta detta förstöra vår övernattning. Alla bilderna är tagna med min mobil och i normala fall skulle jag ALDRIG lägga upp mobilbilder men detta är en annorlunda situation.
/

I had been planing this trip for over one month. Decided what clothes to wear and I even borrowed a camera because I wanted the best pictures ever. You can not understand how it felt after driving for 2 hours and 40 minutes and I took a picture and the camera said NO PICTURE. I thought it was a joke but no, there was no memory card in the camera. When I transfer my pictures I never take out the memory card so I just thought that there would be one in the camera. We went to Ödeshög but no store had cameras, we called a store in Mjölby but they did not have the memorie card that we needed and we even asked the staff it they had one that I could borrow but they did not. I was so sad but i didn´t want it to destroy our trip. All the pictures are taken with my phone and normally I would NEVER post pictures in such a bad quality but this is a different situation.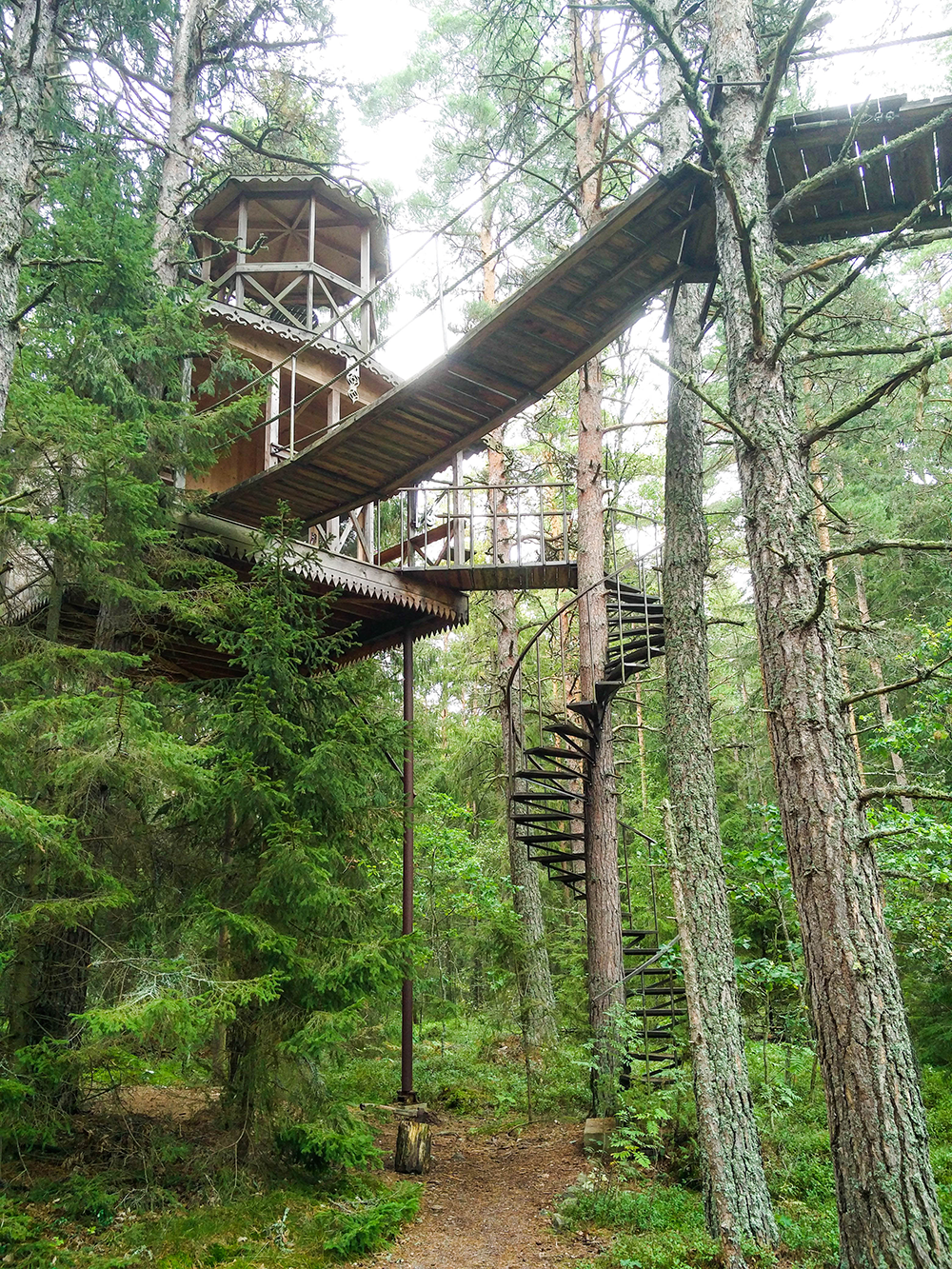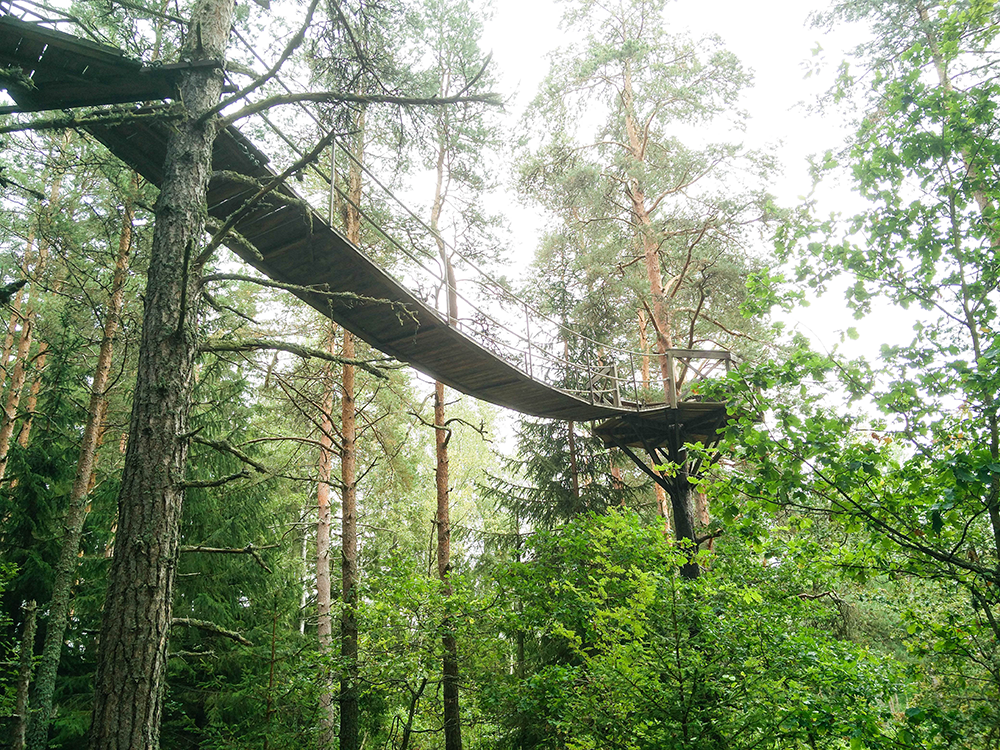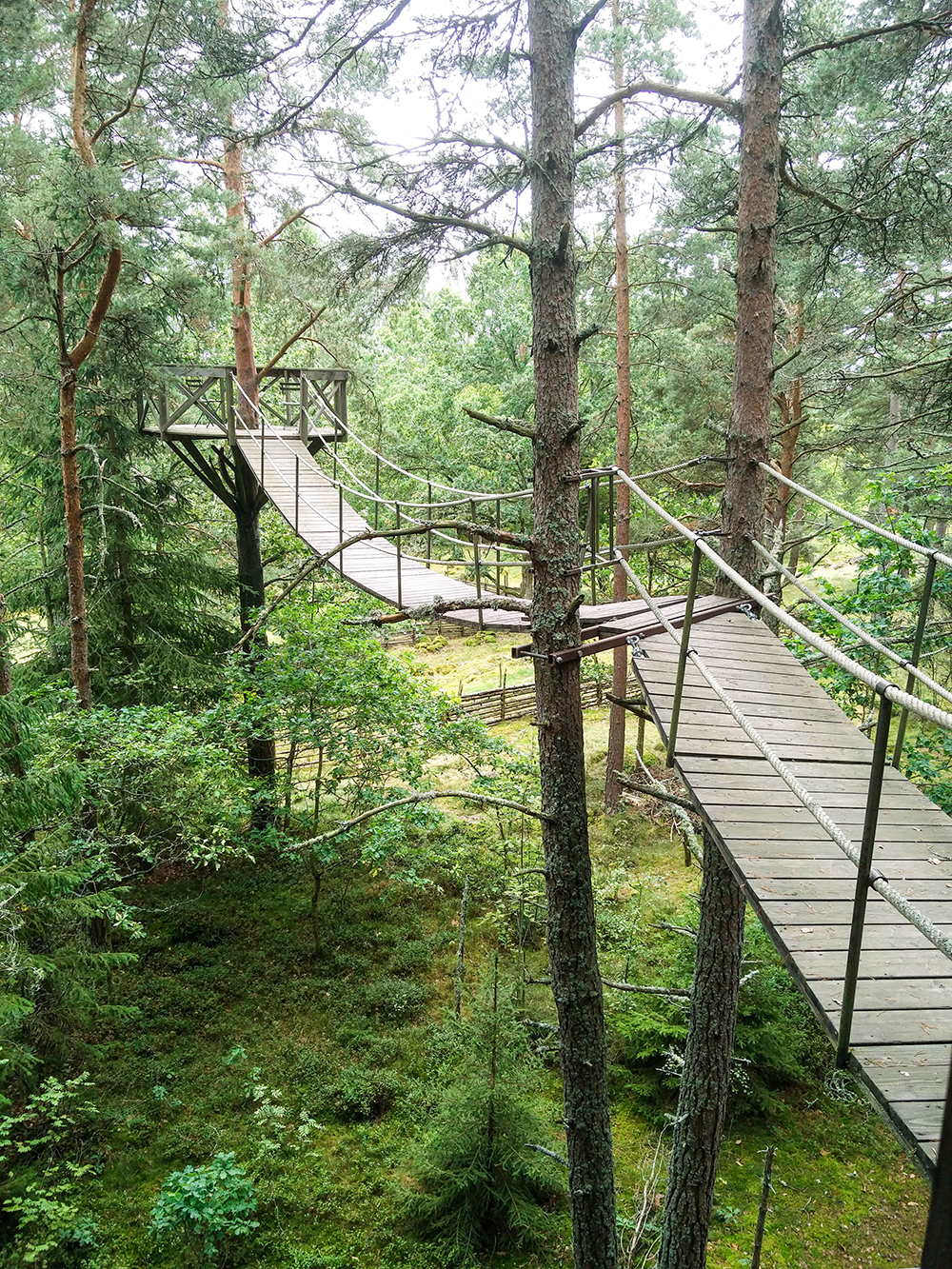 Vi bodde i Luftslottet som är ett trähus 6 meter upp i luften. Vi hade två gångbroar som ledde ut till en plattform. Om man ville kunde man gå upp för en liten stege som gick till taket, där fanns det två stolar och ett bord där man kunde sitta och ha det mysigt. Det regnade och blåste under natten men det kändes aldrig som att vi var uppe i luften.
/
We lived in Luftslottet which is a three house 6 meters up in the air. We had two suspension bridges that led to a platform. If you wanted to go up for a small ladder that went to the roof, there were two chairs and a table where you could sit and have a nice time. It rained and blew during the night but it never felt like we were up in the air.
Rummet var mycket större än vad jag trodde att det skulle vara. Vi hade hela fyra fönster och sen glasdörrar in så det var ljust och fint. Sängen var helt okej. Vi hade tagit med min laptop och laddat ner filmer från Netflix som vi såg under kvällen. Det rekommenderas då det inte finns någon el i stugan. Måste även säga att utedasset var det finaste jag sett. Såg ut som en vanlig toalett och luktade aldrig avföring utan det luktade skog.
/
The room was much bigger than I thought it would be. We had four windows and glass doors so it was bright and nice. The bed was okay. We had brought my laptop and downloaded movies from Netflix that we saw during the evening. I recommend it because there is no electricity in the cottage. Must also say that the outdoor bathroom was the nicest I've ever seen. Looked like a regular toilet and never smelled of feces, it smelled wood to be honest.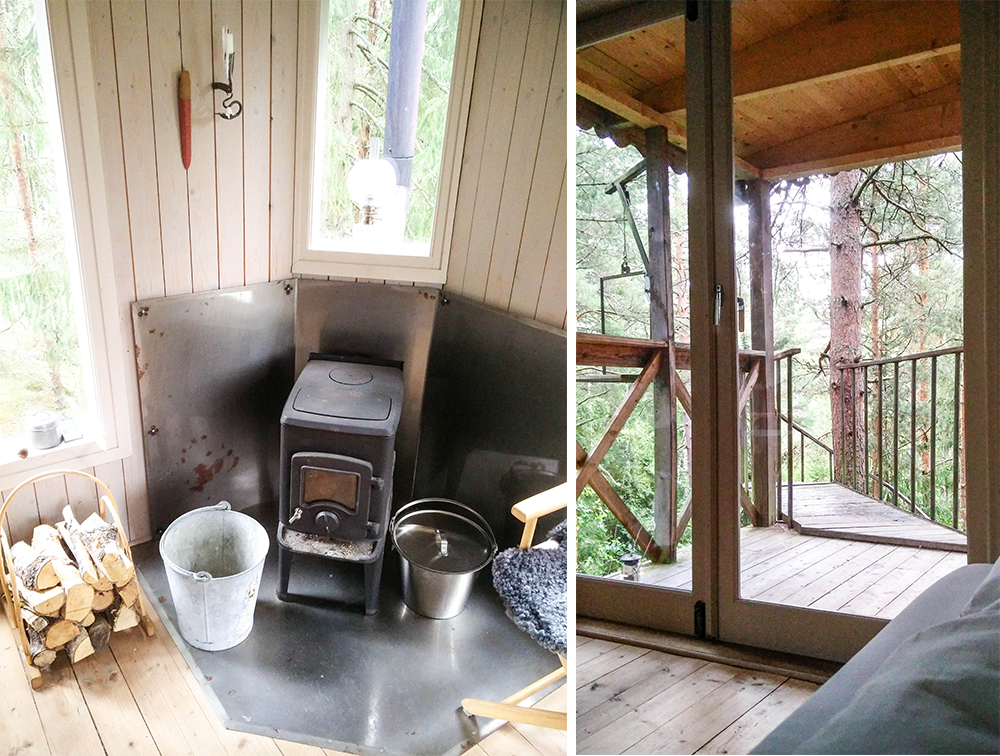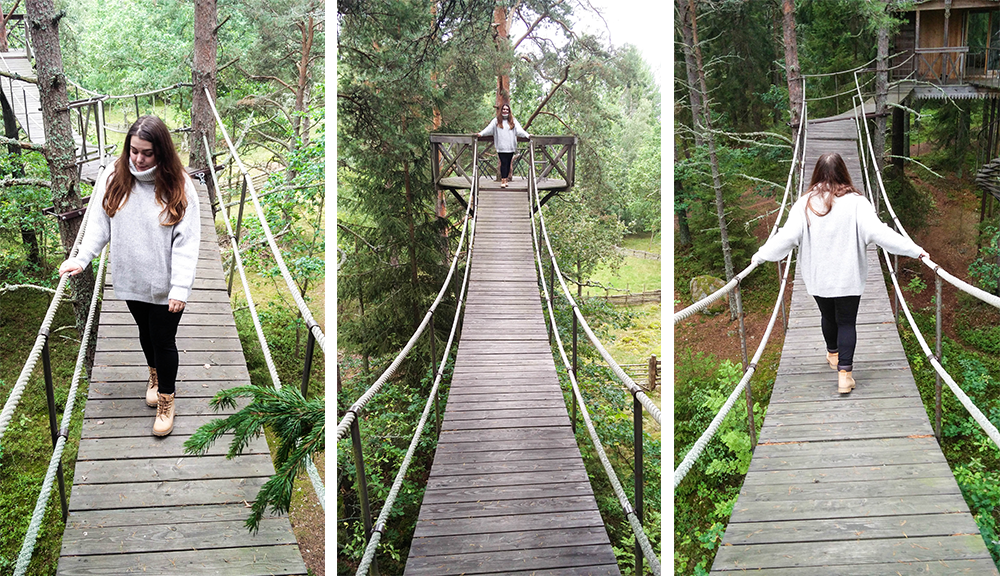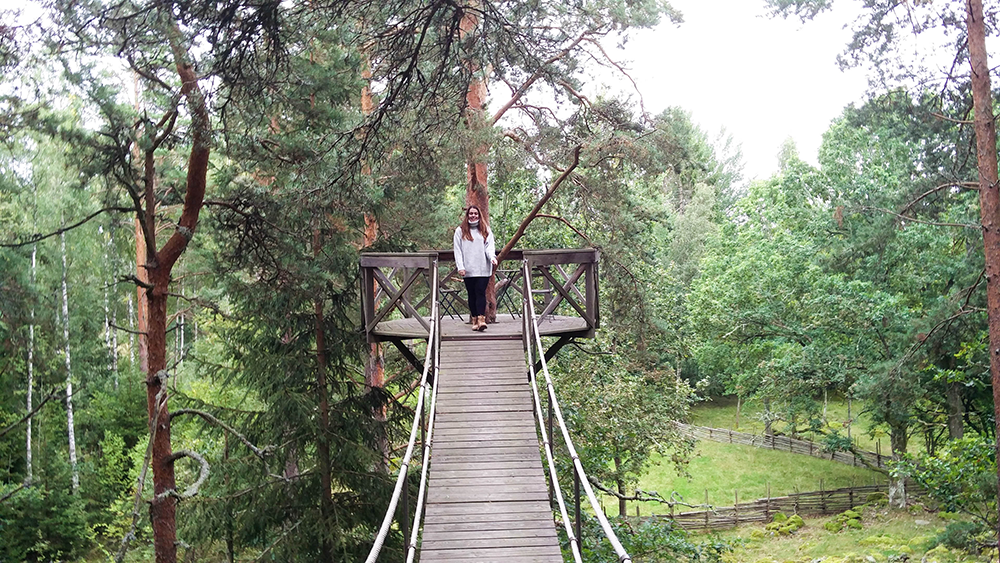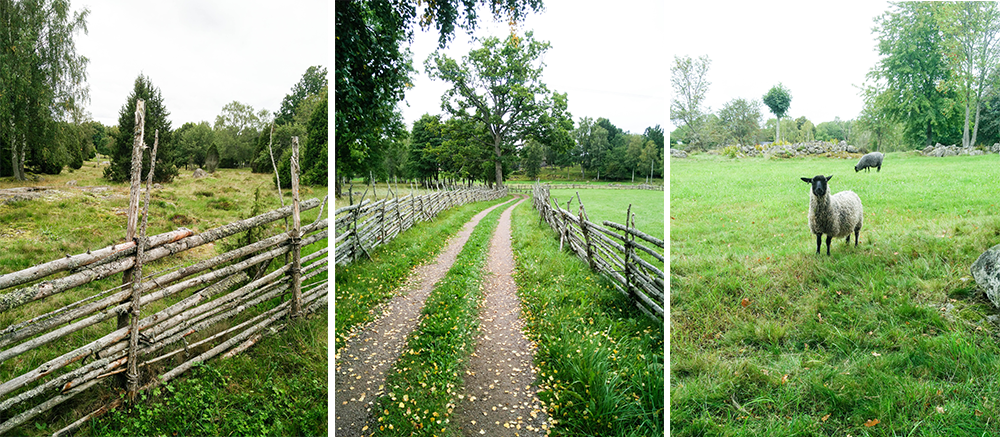 För att kunna ta oss till skogen där stugorna fanns så fick man gå bland en massa fina fårhagar. På gården fanns både hund, höns och får. Dom var så otroligt söta. Vi valde att äta får till middag och det smakade himmelskt. Ulrika som är en av ägarna berättade att deras får och lamm får gå ute året runt tills det att dom ska slaktas. Önskar att alla djur fick den möjligheten.
/
To get to the woods where the cabins were located, you had to walk a lot of nice sheep pasture. In the yard there were both dogs, hens and sheep. They were so cute. We chose to eat sheep for dinner and it tasted heavenly. Ulrika one of the owners told us that the sheep and lambs are outside all year around until they will be slaughtered. Wishing all animals got that opportunity.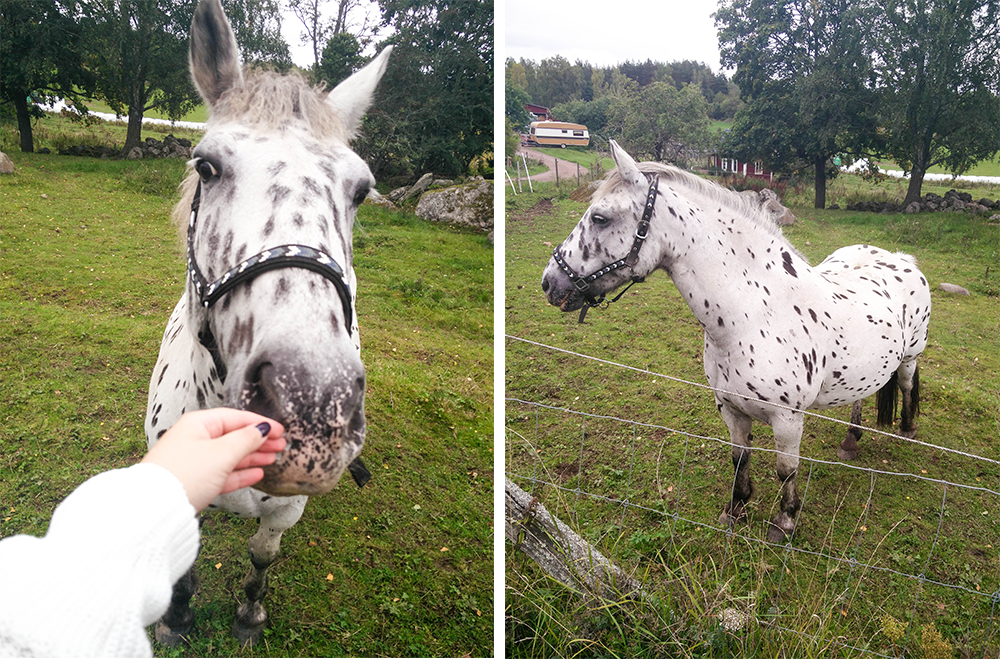 En liten bit utanför gården fanns det en massa hästar och ni kan ju tänka er hur lycklig jag var när jag hittade Lillagubben ♥
/
A little bit outside the farm, there were a lot of horses and you can imagine how lucky I was when I found Lillagubben ♥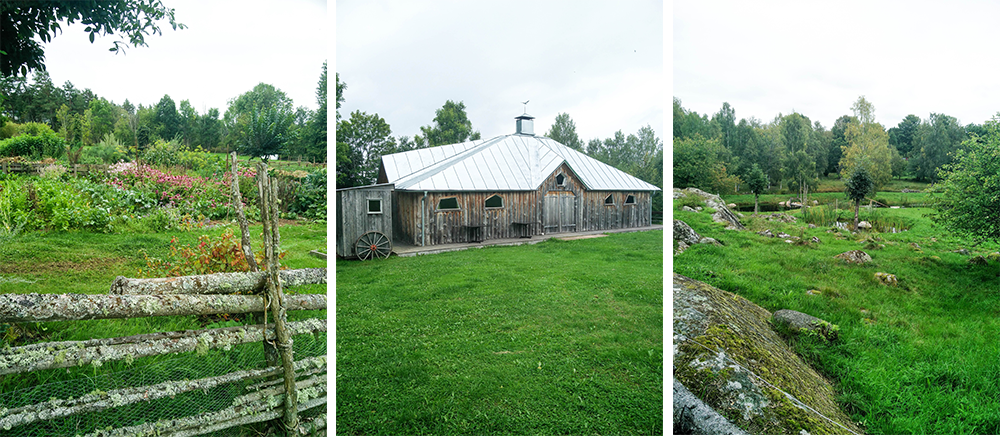 På gården odlar dom en massa grönsaker som vi sedan fick använda när vi lagade mat. I det stora huset så åt vi frukost. Där ska det även (om jag inte missuppfattade) finnas eluttag och wifi.
/
In the yard they grow a lot of vegetables that we then could use when we cooked food. In the big house we ate breakfast. There should also be wifi and power outlet if I am not mistaken.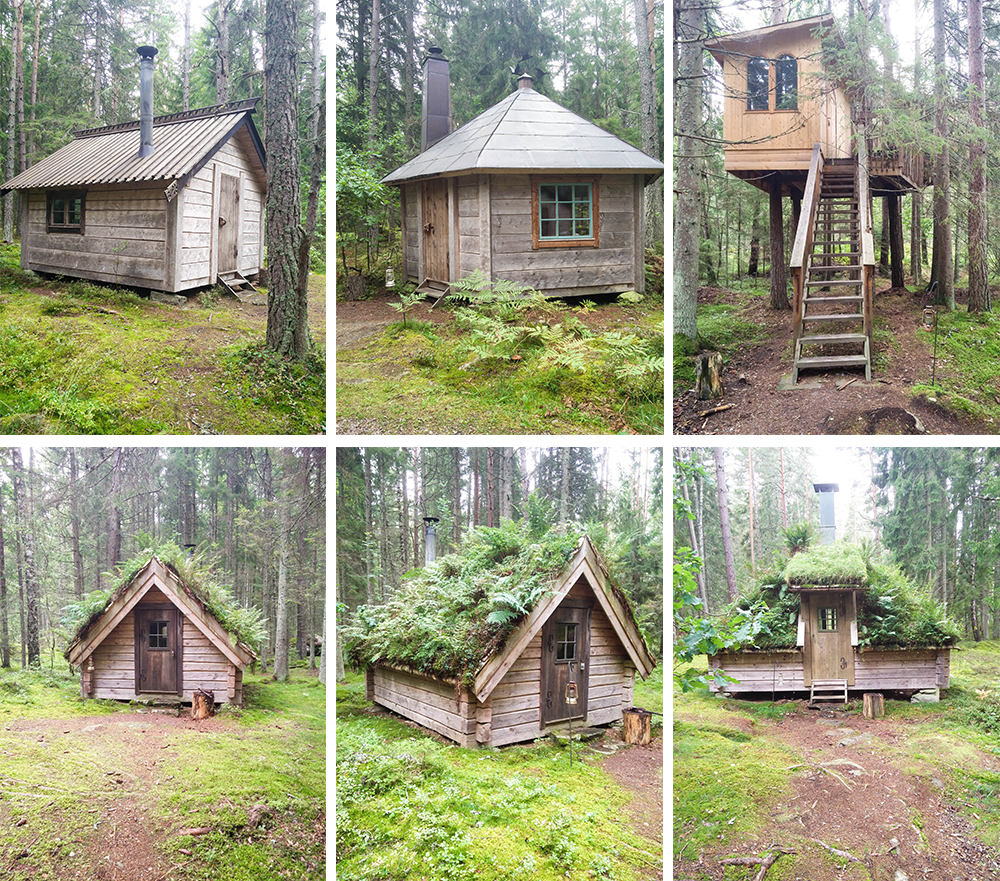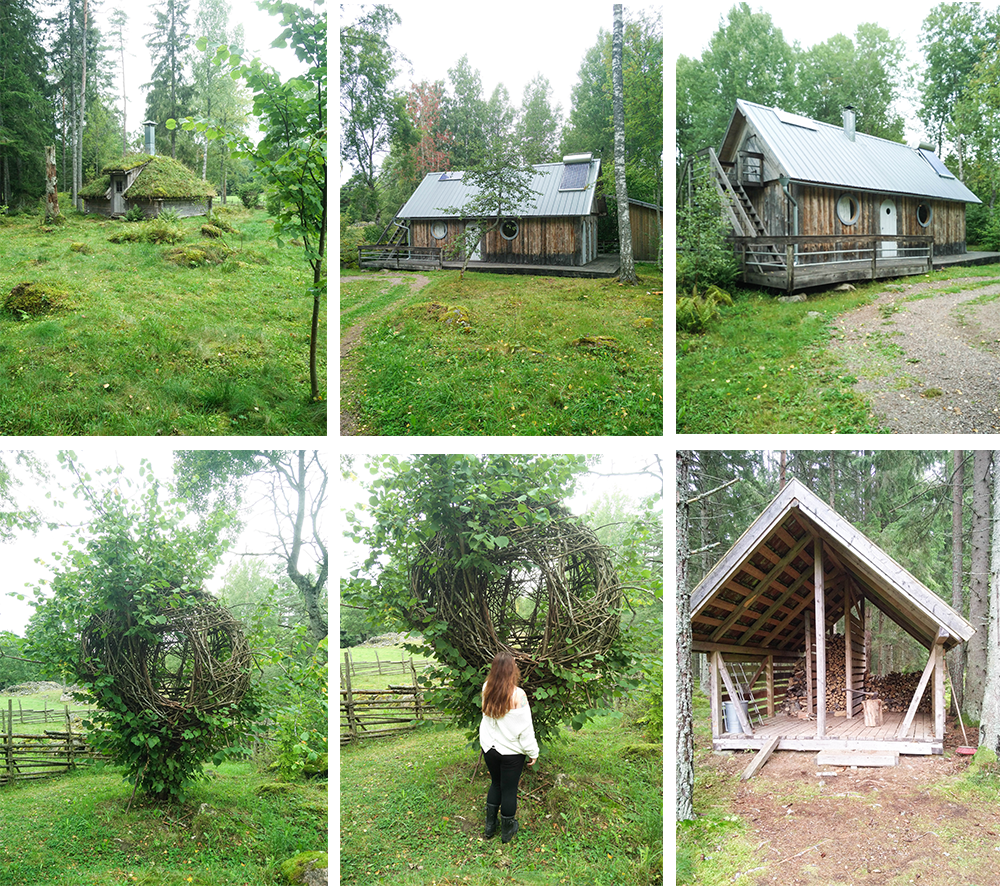 Här kan ni se några av de andra stugorna som finns. Det finns tre olika trähus och i ett av dom får man även ha barn. Det finns bastu och duschar så det är inga problem med att känna sig fräsch. Man får även hugga sin egna ved vilket var så himla roligt.
/
Here you can see some of the other cabins available. There are three different three houses and one of them also allow children. There are saunas and showers so there is no problem feeling fresh. You can also cut your own wood which was so much fun.
Klockan fem hade vi genomgång och då visade det sig att vi skulle laga vår egna mat. Vi satt tillsammans med de fyra andra som också bodde på Urnatur och det var kul att få småprata lite. Precis där vi lagade mat fanns det en stor sjö som man kunde paddla kanot i. Det fanns flera olika ställen att laga mat på men vi på kvällen regnade det en hel del så vi alla lagade mat tillsammans i köket. Vi avslutade kvällen med att se film och efter frukosten dagen där på så åkte vi hem. Detta har utan tvekan varit en magisk upplevelse och jag är helt säker på att jag kommer besöka Urnatur flera gånger. Tusen tack till Ulrika och de andra i personalen för ett så fint bemötande.
/
At five pm we had a going through and then it turned out we were going to cook our own food. We sat together with the four others who also stayed at Urnatur and it was fun to have a little chat. Just where we cooked food, there was a large lake that you could paddle canoe in. There were several different places to cook but it started raining a lot in the evening so we all cooked food together in the kitchen. We finished the evening watching movies and after breakfast the day there we went home. This has undoubtedly been a magical experience and I'm absolutely sure I will visit Urnatur several times more. Thank you so much to Ulrika and the others in the staff for such a nice experience.