---
Detta inlägget innehåller annonslänkar
---

Jag tycker det är så himla fint med alla dessa rosetter på armarna. Rosetter har alltid varit något jag tyckt om. Ni som följde mig under den tiden då jag var emo såg nog en och annan rosett i mitt hår haha. Sen älskar vi volanger och broderier. Inte nog med att dessa fyra är riktigt fina, ingen av dom kostar över 300 kronor!
/
I think it is so very nice with all the bows on the arms that we can see in many items now. Bows has always been something that I like. Those of you who followed me in the days when I was emo saw some of them in my hair haha. And we love the ruffles and embroidery. Not only are these four are really nice, all fo them are under 300 sek.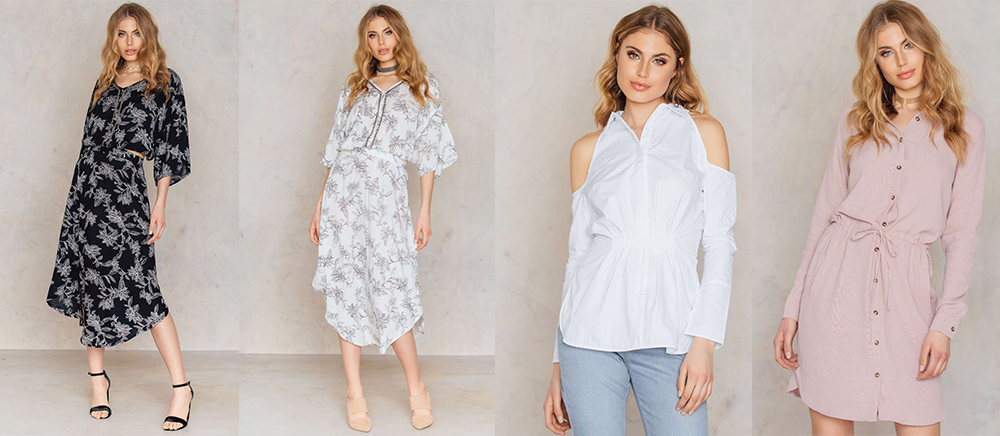 Blus / Kjol / Blus / Kjol / Blus / Klänning
Ni hittar bland annat plaggen här ovan och mängder med många andra med hela 25% rabatt.
Hoppas att ni hittar en massa fint! Jag kommer unna mig lite shopping då jag tyvärr inte blev nöjd med
de sakerna som jag fick hem från dom tidigare i veckan.
/

Now and to April 15 the
NA-KD Flash Easter Sale satrts.
You find so much clothes and everything has 25% off. 
I hope you find a lot of things that you like. I will shop some new things because the package that I
got this week was not what I thought it would be so I´m giving it a new chance.